Million Air is the nation's premier provider of executive, private charter flights and aviation services
We offer companies and individuals access to world-class aviation services. As a locally owned Fixed Base Operator in Richmond Virginia, Million Air brings a higher standard of excellence to Central Virginia – making it more convenient, more efficient and more cost-effective to manage, maintain and utilize private jet flights.
Million Air is audtied by the Aviation Research Group (ARG/US) and maintains the highest safety rating available, the ARG/US Platinum Rating. When you fly with Million Air, you can be confident that we are doing everything to insure your safety.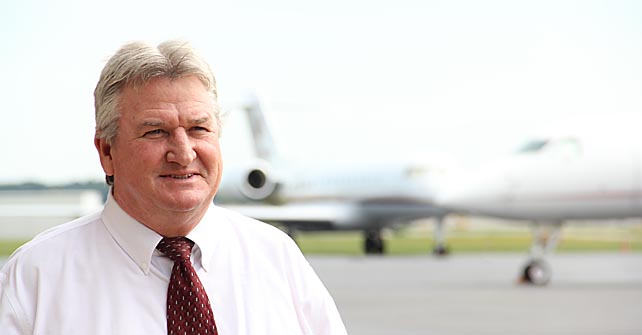 Gene McDonough's aviation career began in 1969. He has managed all facets of fixed based operations from line service to maintenance to charter. His qualifications include Airline Transport Pilot, Airframe & Powerplant Mechanic, and Inspection Authorization. Gene's ingenuity, determination, and commitment to the industry has developed Million Air Richmond into one of the finest full-service facilities on the East Coast.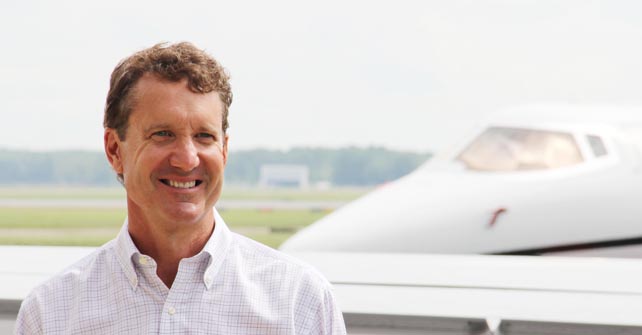 MARK COOKE
Financial Manager
Mark has been a stockholder in Million Air since the start in 1992 in addition to having an active role. He owns the local Porsche dealership in Richmond as well. The car business and the FBO business are similar with a strong focus on customer service and satisfaction. Mark gets involved with most financial decisions at Million Air including bidding contracts, equipment purchases, and acquiring and selling aircraft. Mark graduated from Wake Forest University.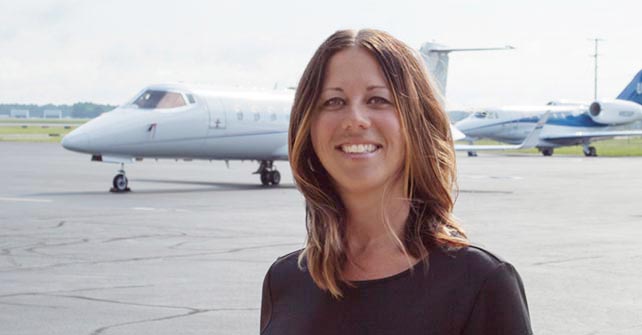 KRYSTAL GRANT
FBO Manager
Krystal Grant serves as the FBO Manager for Million Air Richmond. She started with the company in 1997 as a Customer Service Representative. She has also successfully completed Flight Attendant training, and complements our Challenger crew as a Flight Hostess. With a strong Customer Service background, Krystal improved the level of service being provided by Million Air's Charter Department while she was the Charter Department Manager. Krystal's knowledge of Million Air's business and experience in aviation contributed to the promotion of her current position.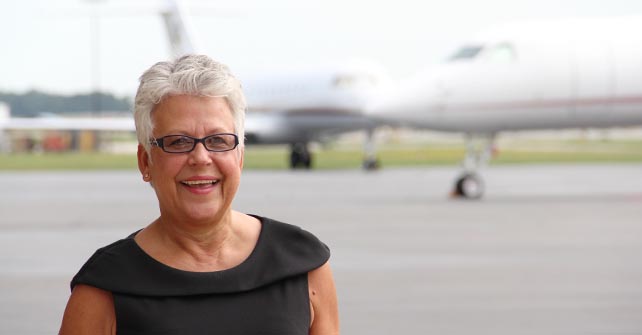 LESLIE SIVERT
Accounting Manager
Leslie Sivert is a graduate of James Madison University. She earned a Bachelor of Business Administration degree with a major in management and a minor in marketing. Her interest in accounting ultimately led to future positions in accounting management. Leslie began working in the aviation industry in 1988 after having been introduced to the aviation environment many years before. She feels very fortunate to have experienced her first flight at age seven with her father, an aviator in the United States Marine Corps piloting the aircraft. Leslie earned her private pilot's license in 1992. She joined Million Air Richmond in 1999 and believes the expertise of the Million Air staff has contributed greatly to the company's growth and success. Leslie continues to enjoy the challenges of the aviation industry and appreciates working alongside so many interesting people in such a unique environment.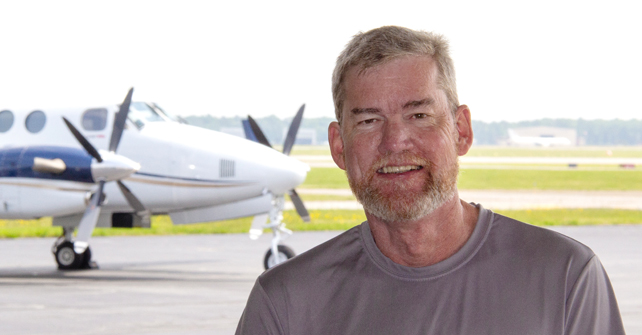 GREG ARMSTRONG
Director of Maintenance
Greg's aviation career started in 1992 after obtaining his A&P License. He then worked in Alaska for six years before moving back home to Virginia. He obtained his Inspection Authorization in 1996 and worked as a mechanic and Director of Maintenance for two Part 135 operators in the Charlottesville, VA area. In 2014, Greg established his own maintenance shop and F.B.O. in Louisa, Virginia and operated there until August 2022. His experience involves performing maintenance and repair on everything from piston to turbine aircraft. He has continued his education, knowledge and experience by attending several factory maintenance training courses. Greg believes that without customers we don't have a business, therefore, he treats every customer like they are our only customer.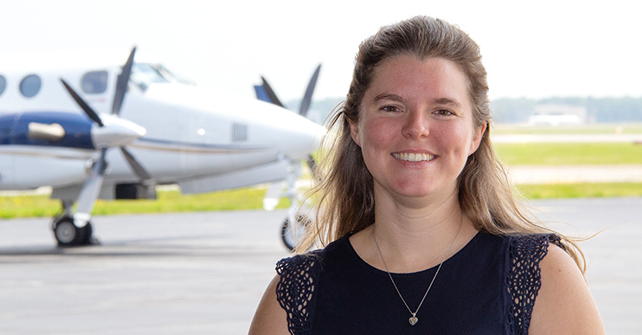 Keeley comes to Million Air with 16 years of aviation experience and has her private pilot and aircraft dispatcher certificates. She graduated from the University of Georgia with a Bachelor of Science in Agribusiness. Keeley is excited to contribute to the success of Million Air and to continue learning and evolving within an industry she loves.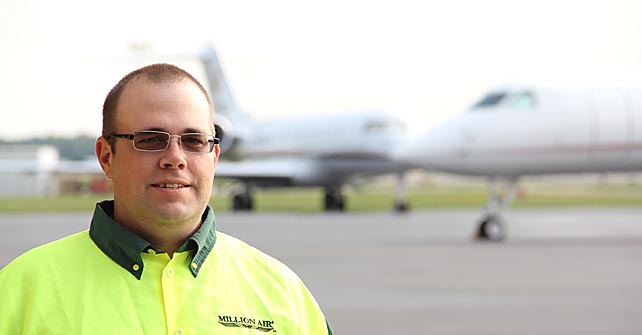 ALAN RINGGOLD
Inventory Manager
Alan Ringgold began his career with Million Air Richmond in 2006 as a Line Service Technician. He has worked hard over the years to learn all aspects of business from Line Service Technician, Supervisor and his current title of Quality Assurance Manager. Prior to joining our team, Alan served in the Armed Forces from 1998 – 2004. During that time he gained experience working on engines, hydraulics and electrical systems.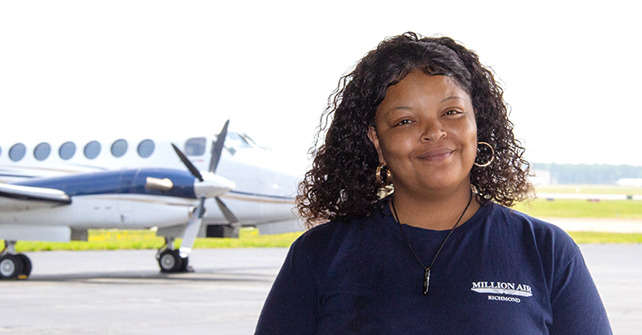 Margaret Jackson
Building Services and Aircraft Detail Manager
Margaret Jackson began her career with Million Air Richmond in 2012. She dedicated her time to learn all aspects of the business and building strong customer relationships to better serve our customers. Her commitment to customer service and attention to detail earned her the promotion in 2021 of Assistant Manager and in 2022, she begin leading the team with her current role. She graduated in 2004 with her Business Management Certification/Cosmetology License.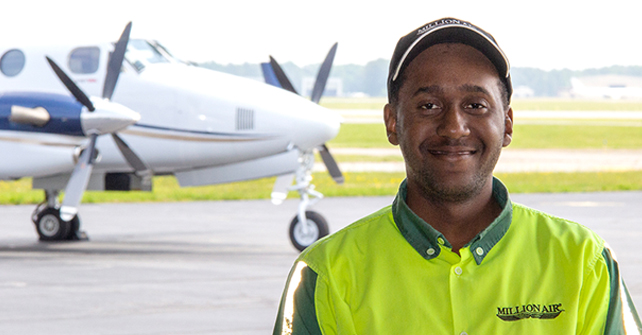 Jevon McLean
Line Service Manager